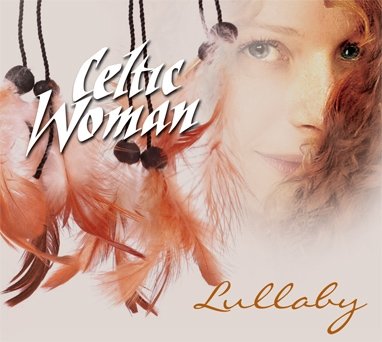 Ya que muchos fans han expresado cuanto gusto tienen por los "Lullabies" (Canciones Arrulladoras) cantados por Celtic Woman, por lo mismo el grupo decidió hacer un álbum dedicado a esas canciones relajantes. El álbum se llamará "
Lullaby
" el cual tendrá lullabies sorprendentes y hermosos tales como "
When you wish upon a star
" (Música de la pelicula Pinocho) y "
Stay awake
" (De Mary Poppins)
Suantrai, Baby mine, Brahm's Lullaby
y algunos clásicos más. "
Lullaby
" es un álbum con música relajante que les fascinará a los niños como a los adultos, será un regalo especial para tus amigos y tus seres queridos. El nuevo album "
Lulaby
" estará únicamente disponible mediante las donaciones que tu le hagas a tu estación de televisión local PBS, así mismo apoyar al especial de "
Songs From The Heart
" que empezará el 27 de noviembre.
Si anteriormente has apoyado al especial de "
Songs From The Heart
" en tu televisora local PBS esta es una excelente oportunidad para hacer una donación y recibir nuestro magnifico álbum "
Lullaby
"
Este nuevo álbum estará disponible únicamente para personas que vivan en EUA